Object Nr.:
AP-WH-05047
Location:
9th District (Alsergrund)
Region:
Vienna - Austria
Rooms:
by request
Plot area:
by request
Furnished:
√
EPC:
in process
The hotel lies centrally in the 9th district, the location is ideal and can be valued with certainty as a top city location. All famous places of interest, the historical city center, the university quarter and the most important companies and offices are comfortably accessible by foot. Due to the excellent location, the hotel is equally attractive for tourists and business travelers.

This newly opened boutique hotel offers a stylish design and is sold with a lease contract for 20 years with an international hotel chain. The yield/ROI is 5,2 % of the purchase price, guaranteed with a bank guarantee. In addition the buyer generates the value increase of the land and property, which can be calculated in this prefered location with an average of 4% per year (during the past 5 years the increase was 6% and more!). Total yield for this profit object therefore is more than 9% per year plus value protection by a real estate in premium location in one of Europe's top cities!
Vienna is the capital of Austria, has more than 1,700,000 inhabitants and is the most important town of the country. At the same time Vienna is the gate to Eastern Europe and the cultural, economic and political centre of Austria. According to a study of the Economist Intelligence Unit, together with Vancouver Vienna shows the highest quality of life worldwide. Numerous international organisations like the United Nations and OPEC have there headquarters here. Hofburg and Schönbrunn (with the oldest zoo of the world) are just two of the many world famous touristic attractions. The Viennese state opera, Burgtheater, the Lipizzaner horses with the Spanish court riding academy and much more are important as well.

With an increase of 5.9 percent on 14.3 million overnights Vienna has crossed in 2015 for the first time the 14-million border. 6.6 million arrivals mean a plus of 6.1 percent.

This positive development of overnights in Vienna in 2015 affected all hotel categories. The average bed occupation increased to 57 percent (in 2014: 56.3 percent), the room occupation to about 72 percent (in 2014: about 71 percent). The average RevPAR has risen during the first eleven annual months in 2015 to 57 euros or around plus 7.4 percent.
Nearest Airport: Vienna International Airport ~ 21,1 km (about 21 min)
Agency commission - 3,6% (incl. 20% VAT) of the purchase price
Property Request
For details regarding the property AP-WH-05047, please complete the form below. We ensure you the highest level of data protection and absolute discretion with regard to your personal information.
Please, fill in all fields off the form!
Information
This property is selling by:
AUSTRIA-PARTNER Real Estate Group
Property`s QR-Code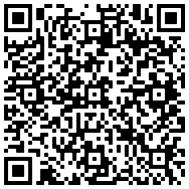 We will be glad to see you in our trusted bureaus in Austria - Please, inform us in advance about the meeting day and time.
Do you want to sell the property by yourself? - Please press the next link:
Advertise with Austria-Partner
You can send us a personal e-mail to our International bureau: